PROJECTS: protrusions outward, beyond something else

2016 - PRESENT: 

DISCOGRAPHY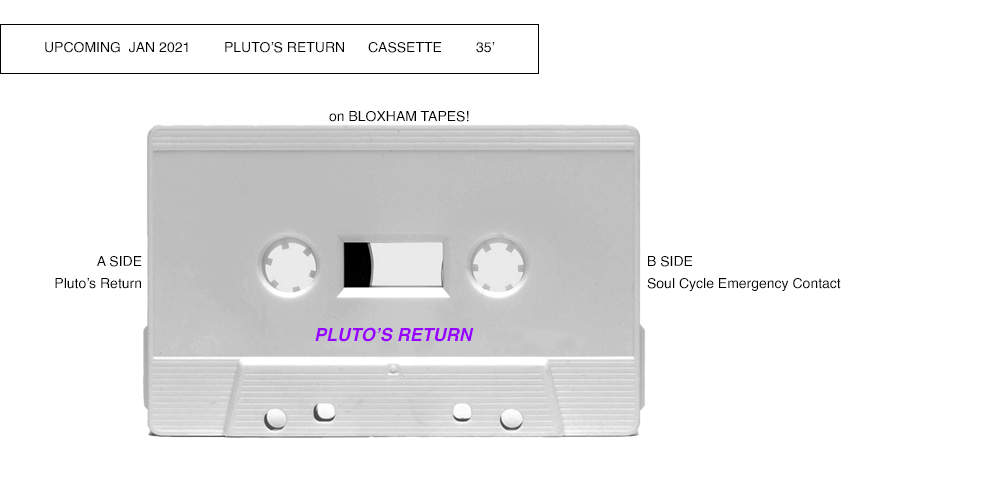 Pluto's return is considered astrologically to portend upheaval, transformation and death or rebirth.   It takes 248 years for Pluto to travel the full sphere of the zodiac, and as such, a return to the precise position of a person's birth cannot be experienced in an individual's single living incarnation as it would for quicker moving planets. For man-made systems: Institutions, nations, belief systems, and cultural systems however, Pluto's Return can usher in drastic change. 2020 marks the return of Pluto for the birth of the United States of America in 1776.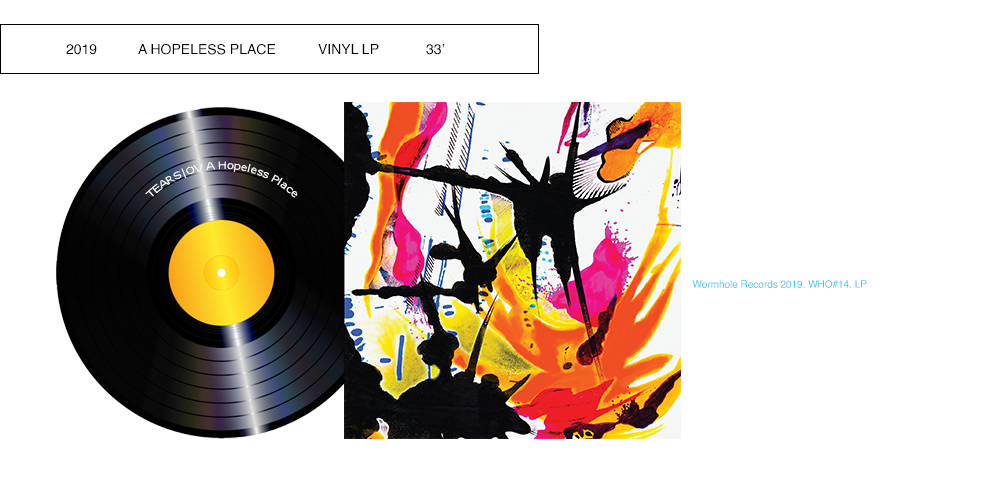 All tracks written & composed by Lori E Allen and Deborah Wale. Cello parts composed by Katie Spafford. Lori E Allen: vocals, samples, sequenced percussion, piano, synth, noise and arrangements. Deborah Wale: vocals, percussion, tube, synth, noise, scratching and spoken word. Katie Spafford: cello. Recorded and mixed by Andre T., April 2019. Mastered and cut by Jason Goz at Transition Mastering Studios, London, May 2019. Artwork: Deborah Wale. Photography: Wolfgang Tillmans. Art direction and design: Don Wyrm. Executive producer for this album was the ineffable Restless Worm.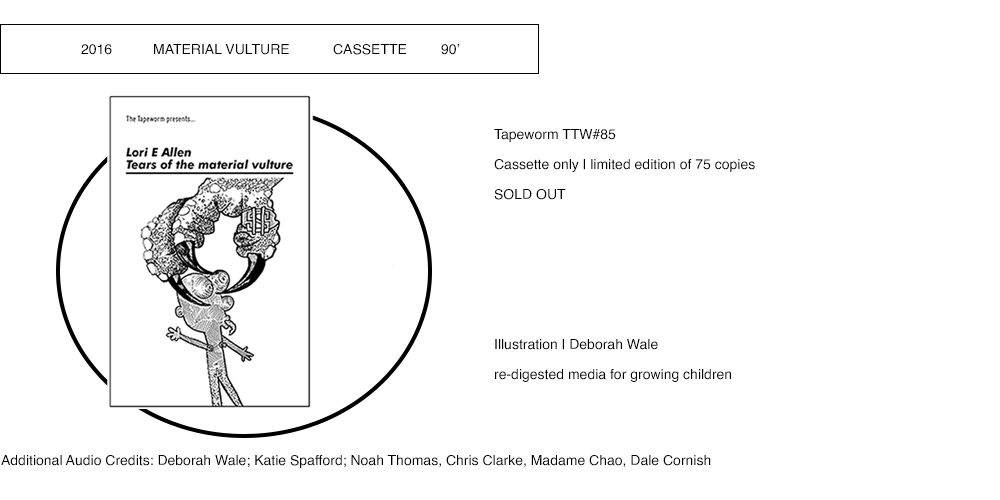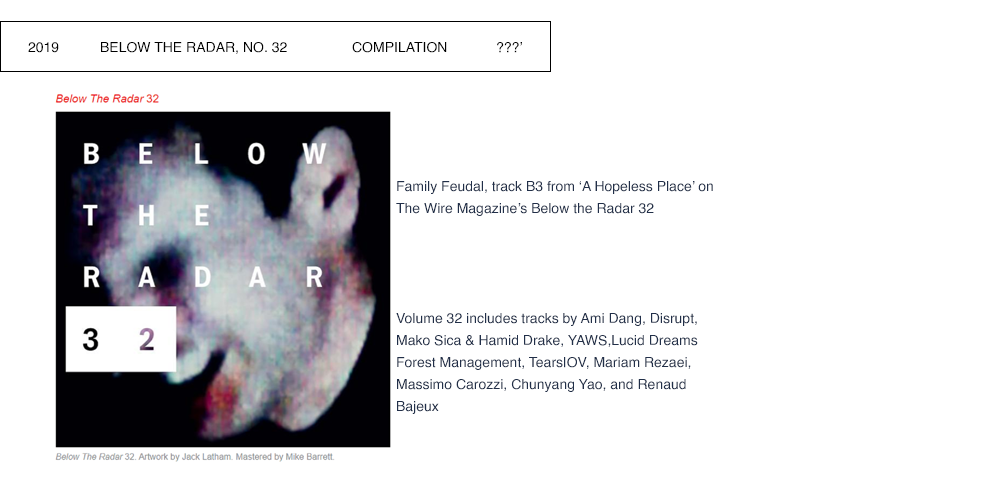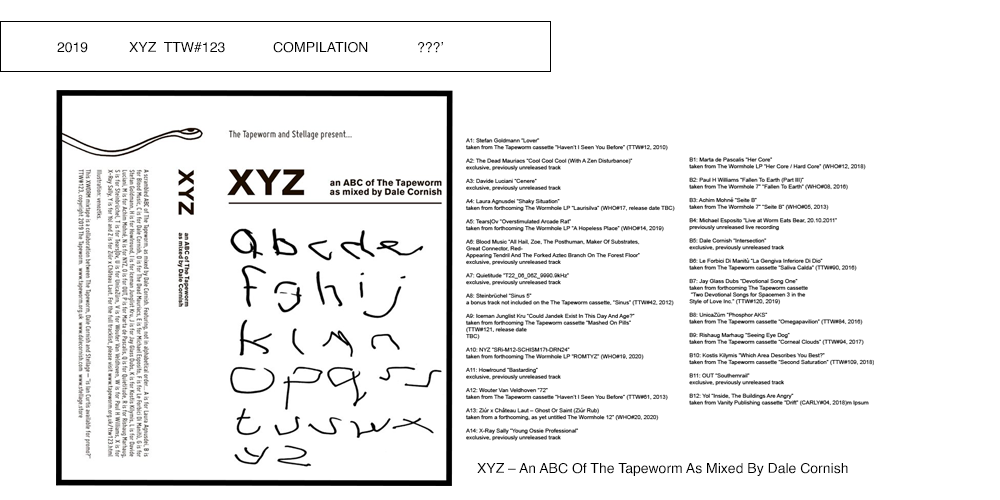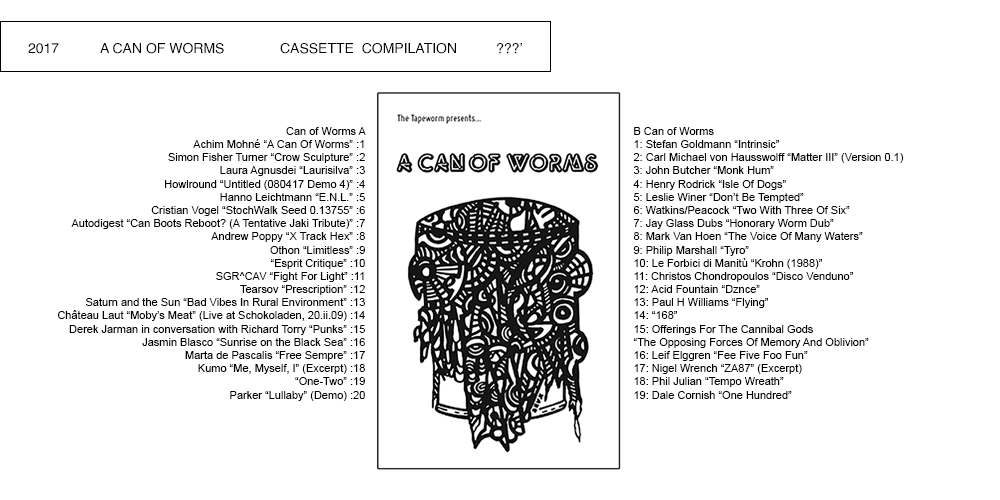 2015 - PRESENT: 

VIDEO, INSTALLATION, PERFORMANCE and TEXT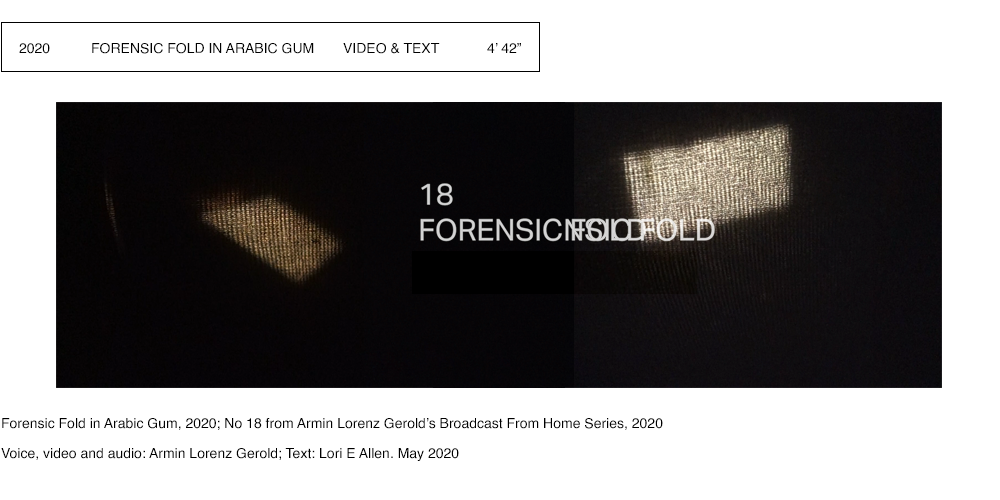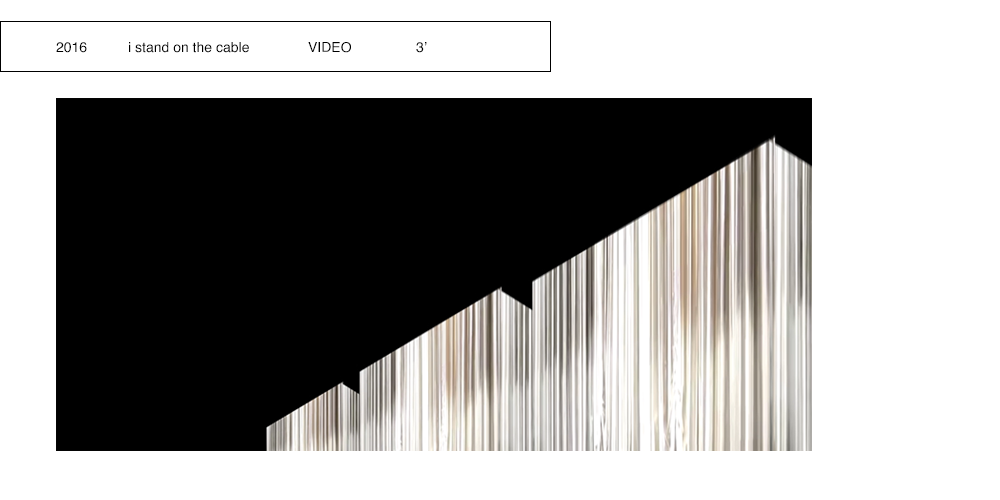 Video for track A2

i stand on the cable

(2016) from Tears|OV 'A Hopeless Place' (2020); adapted for Boiler Room 4:3.


This body of work comes from field studies undertaken in collaboration with artist Rachel Pimm in the Afar Triangle of Ethiopia in early 2019. The first 3 pieces (S, Hg, and DISINTEGRATION) are a combination of text, video, performance, and soundscape comissioned by the Whitechapel Gallery and the London Science Gallery. The 4th piece (Plates) is a soundtrack made from the raw field recordings made at Erta Ale, Dallol, Lake Asal, and the Giant's Causeway for Pimm's solo show at Whitechapel Gallery. The audio heard in all of the pieces are a combination of raw field recordings and constructed midi instrumentation from the geological field audio processes themselves. The recordings were made with a combination of contact, binaural, and hydroponic mics. Two of the pieces, Sulfur and Mercury, form part of Pimm's ongoing collaborative iniative The Periodic Tables considering themes around the three Alchemical elements Sulfur, Mercury and Salt.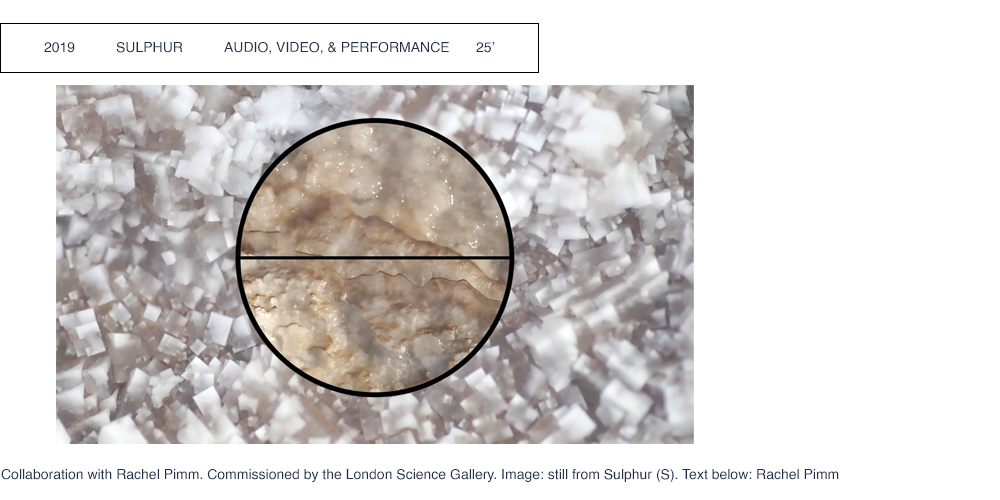 S is a steam, a smoke, a hiss and a gurgle. A listen with rather than a speak for the minerals  bubbling from the ground in salty acidic hydrothermal pools. Beginning at sulfur-yellow stained Dallol in the Danakil Depression, the lowest and hottest place on earth, there is an eruption of chemistry and astrobiology at the rift of 4 diverging tectonic plates where the mantle is at its most accessible and unstable. The land performs its own aliveness and toxicity, a cacophonous soundscape of productive materiality telling the geological story of the alchemical element of sulfur through the open mouths of volcanos, fumaroles, geysers and hyper saline thermal salt lakes.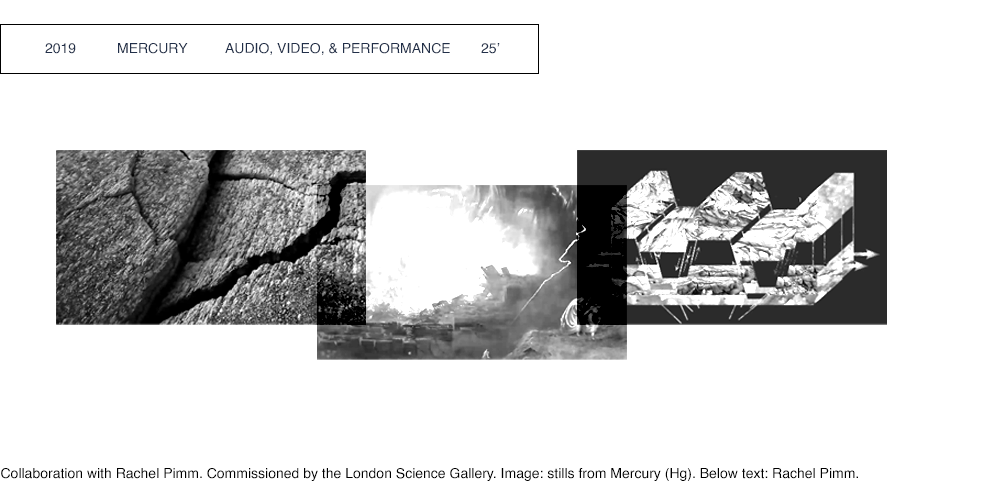 Where S is a vitriolic eruption of life-giving activity and energy, Hg is a mirror, a gag reflex and regurgitation, an amalgamation, a material whose surface sheen itself cannot be seen. Instead it shows us another version of the world around us. Hg reverses the properties and sounds of S, desaturating it into a fluid conductive mirrored transmission. Where S is highly active, Hg is highly re-active, literally rewinding the magic of its sister work to look at the origins of materiality from another direction.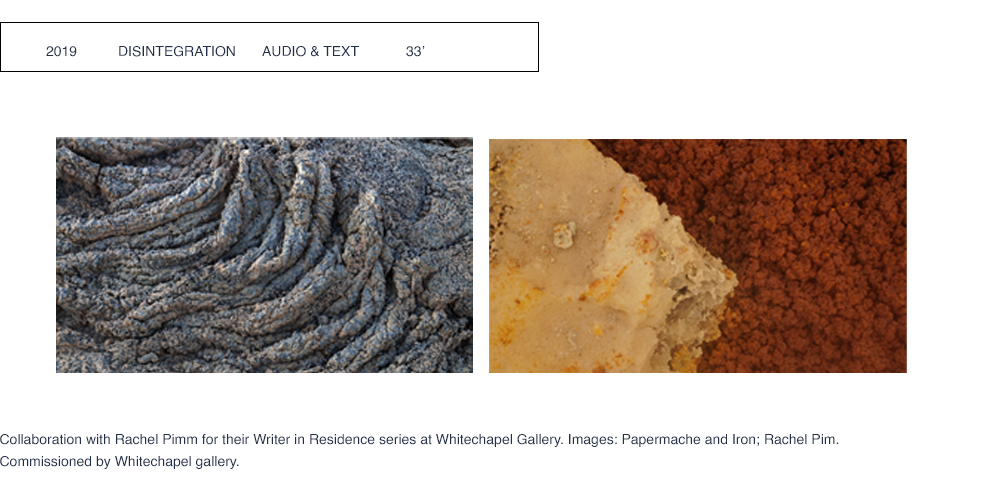 Sound and text based performance work incorporating the geology, archaeology and chemistry of the sulphur-coloured Danakil Depression in Ethiopia. This location, where four tectonic plates diverge, hosts both young land produced by volcanic eruption and ancient hominid history – the Danikil is the location where the bones of Lucy were found. This project 'thinks about chemistry from Afar'. The generative triangular low lying land is home to the Afar people who named it Dallol. The translation of this word to English can be either Disintegration, or Dissolution, opening up new ways of thinking about beginnings and endings, political and economic dispersal, chemical reactions, breakdowns in communication, and mental and cognitive processes. Here, Sulphur, the most common element in the universe and essential for all life, springs from the crust in acidic geysers and hot pools. Disintegration thinks about cosmic scale (Abio)genesis, the origins of life, and the conditions of the end, and therein also of the beginning of the world. Collaboration with Rachel Pimm for their Writer in Residence series at Whitechapel Gallery. Text: Rachel Pimm; Sound: Lori E Allen. Commissioned by Whitechapel gallery.  

Stereo mix for headphone listening from a 4 channel ambient sound installation. The sound is accompanied by a series of 9 photographs of surfaces of the earth found in the Afar triangle triple rift junction, the location of the hydoponic, ambient and contact field recordings. The sound and images form part of the exhibition Plates, Whitechapel Gallery, in 2020 alongside a painted wall text, further photography and archive materials and a built environment modelled on basalt columns. Collaboration with Rachel Pimm. Above image: Rachel Pimm; Sound: Lori E Allen.